Revives the most "canalla" glamour
Unexpected
AN OASIS IN THE CITY
An oasis in the center of the city. Unexpected. That you will discover on the 10th floor of one of the most emblematic buildings of the capital, in Gran Vía 42. Its space is divided into a restaurant area and a bar, to which is added an impressive rooftop terrace.
SEE Sky Bar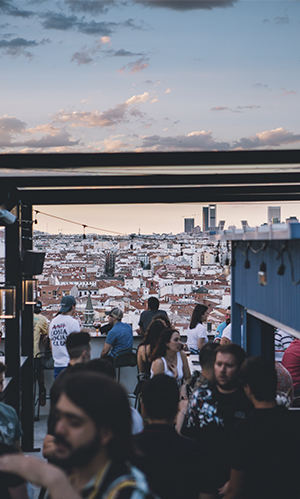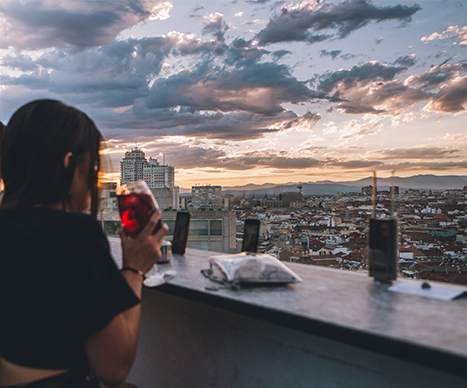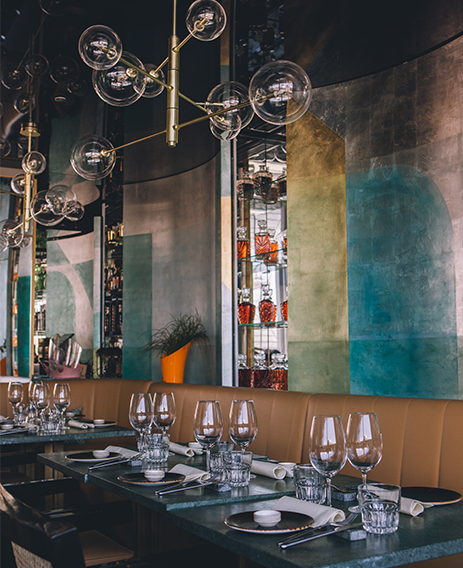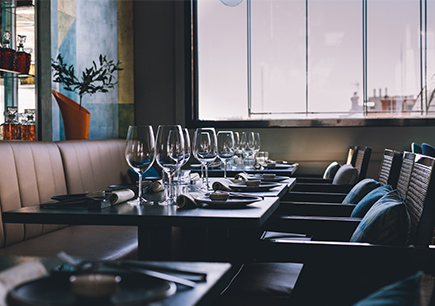 spaces
ONE PLACE, TWO CONCEPTS
Ella Sky Bar Madrid is a restaurant. Also a roof terrace. It is enjoying the Madrid skyline with views of the Royal Palace, but also of the Cuatro Torres. A ``destination restaurant`` located on the tenth floor of one of the most emblematic buildings in Madrid.
See restaurant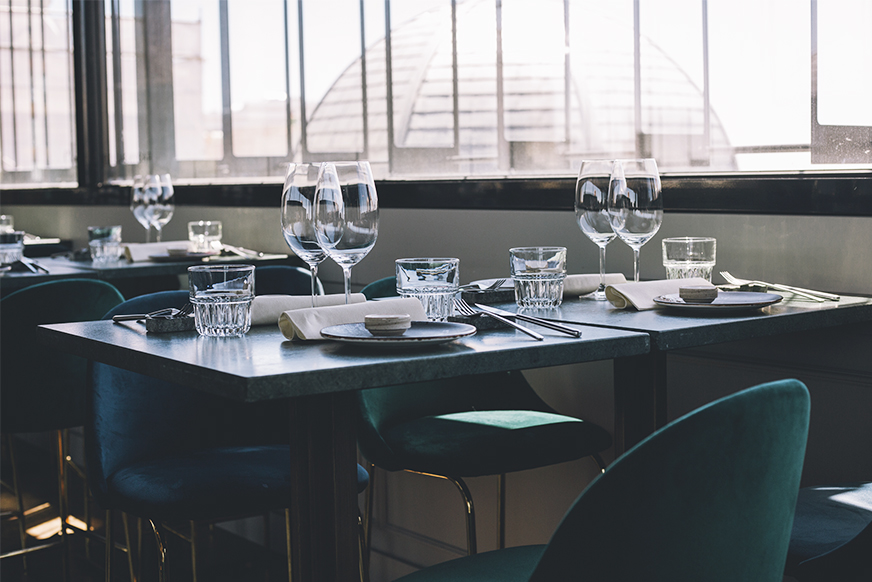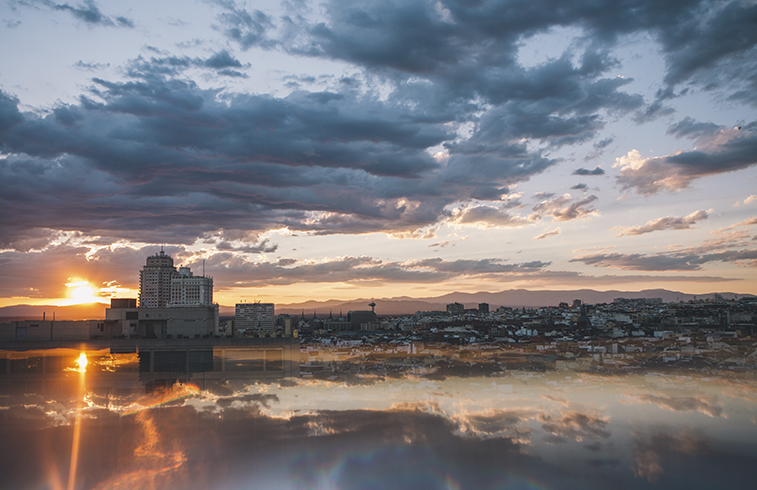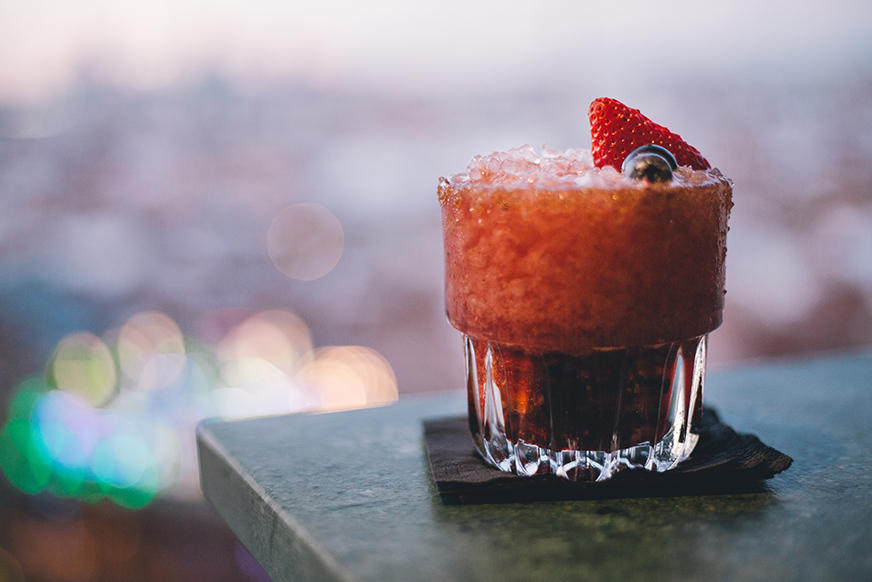 Restaurant "destino" in Gran Vía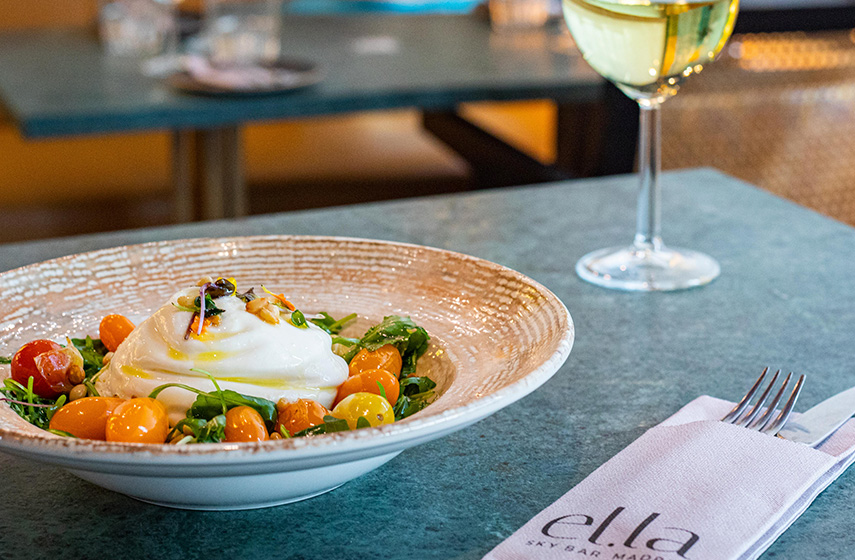 Ella
DUALITY OF CONTRASTS
A "high-rise" semi-clandestine space decorated by Cuarto Interior that, as soon as you arrive, surprises you with its views of Gran Vía with the Capitol building and its Schweppes illuminated sign, which you can almost touch.
Reserve
non-stop
GASTRO BITS
A non-stop proposal from 10 in the morning in which to enjoy those "gastro bites". A place to have breakfast –or enjoy lunch time relaxing with its views–, get lost at sunset or try its cocktail menu from its rooftop.
As far as the eye can see